| | |
| --- | --- |
| | PRICING & PARTY PACKAGES |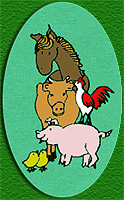 CONTACT


(732) 672-5220 COURTNEY
OR
(908) 930-0446


Send Us

E-mail



We have parties that can accomodate any budget!

We offer a variety of options for your party. We can bring one or up to 10 ponies as well as our petting zoo which includes goats, lambs, chickens, bunnies, miniature donkeys and ducks.

Call us today and we can help you decide on the package that fits your particular party needs.

1-908-930-0446
or
732-672-5220

Deposit

To reserve your party date and time on our Pony Party Calendar, we ask for a $50.00 deposit.

If the weather is not cooperating the day of your party, we can reschedule your party or depending on other party commitments, we may be able to arrive a little earlier or later to avoid the bad weather.



DISCOUNTS MAY BE AVAILABLE FOR LARGER PARTIES WEEKDAY EVENTS AND EARLY BOOKINGS!

Please call for pricing at your location.

Prices for one pony for one hour start at as little as $175 based on location.

(suitable for up to 30 children)


Please call for pricing for parties at your location.

Schools and Scouts welcome!

Packages available for groups of all sizes.
We will do all the decorating and provide entertainment and games.

Contact us for details!

1-908-930-0446

E-Mail PonyPartiesNJ@hotmail.com

Additional fee for locations in excess of 60 miles.

Some Common Questions People Ask :

Insurance & Safety:

Are you insured against accidents?
Yes! Pony Round Up is fully insured. We are also pending USDA approval which means are farm and animals are inspected for cleanliness and health.

Have you ever had an accident?
No! We've never had any accidents or incidents at all. Not even a sore toe from being stood on!

Do I need a permit to have a pony party in a park near me?
In general, no you do not need to get a permit. However, national parks and some local councils prohibit horse-riding in certain areas. Look for signs advising you, or contact the relevant authority.

Are your ponies well behaved?
Yes they are all very well behaved. They are rarely frightened by anything, and can handle popping balloons, kids crawling all over them and long days in the sunshine giving kids rides.

Is it safe to ride the ponies?
Yes. As long as you respect them and their needs, they will be happy and friendly. Don't hit them or throw things at them. Our party ponies are friendly and fun.

--------------------------------------------------------------------------------

At my Pony Party:

Do you clean up after your animals?
Yes! Also are ponies do not wear shoes, therefore they will be gentle on your lawn.

Do I have to worry about the cleanliness of the animals?
No. All of our animals are clean and well taken care of. They are all healthy and free of disease. We will also provide hand sanitizer that we recommend everyone use after touching the animals.
What sort of place would be good to have my pony party? A backyard or driveway that isn't on too much of a slope is the best. If there is a park or a nice grassy place nearby then that would be nicer as well for the horses to walk on.
Can I hire Pony Round Up for our school or community event?
Yes. However, for longer events, ponies are required to have a break!

--------------------------------------------------------------------------------

Other Bits & Pieces:

What do horses like to eat? Horses and ponies love to eat things like carrots and apples for a treat. At home in the paddock they eat grass and hay.

How should I pay for my pony party? You can pay your deposit with cash, check or money order. Cash is required for the balance due on the date of your party.